INTUITIVE ENERGY HEALING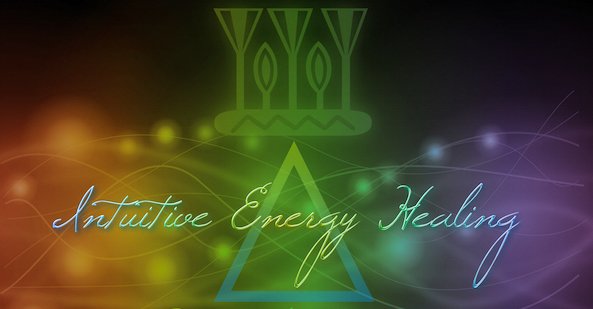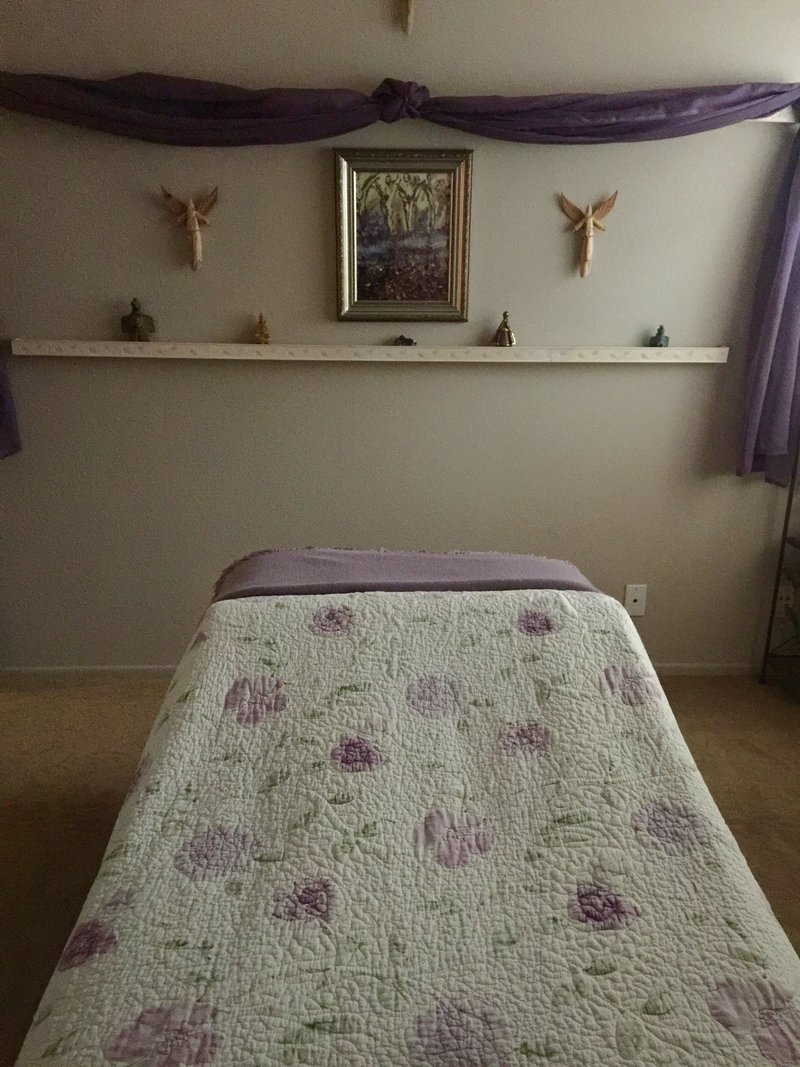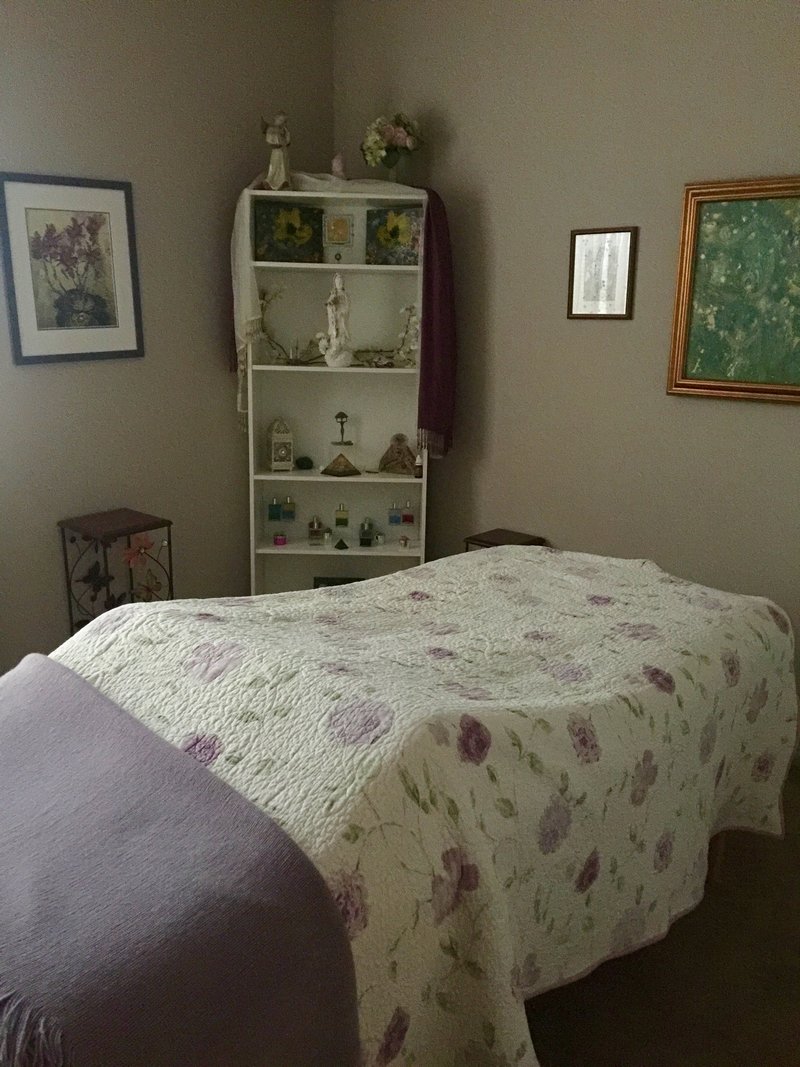 Though we seem to be sleeping, there is an inner wakefulness
that directs the dream, and that will eventually startle us back
to the truth of who we are – Rumi
Experience a unique blend of healing frequencies to accelerate personal development, activate innate talents & abilities and energize spiritual awakening as you rediscover a deep sense of well being.    
CERTIFICATIONS
Secrets of Mediumship:  July 2017 - This was an intensive weeklong workshop with James Van Praagh and Lynn Probert wherein I learned the mechanics of mediumship, receiving and giving messages from the Spiritual realm and retrieving past life memories and experiences, all of which have come naturally to me at various times over my lifetime.

Energy Medicine:  Energy medicine is both a complement to other approaches to medical care and a complete system for self-care and self help.  Learn techniques you can master easily to jump start your energy system, focus your mind, boost your immune system, release toxins, reduce stress and lift your spirits!  Certified 2006 with Donna Eden, a world-renowned healer and superb teacher.
Reconnective Healing and The Reconnection:  I have been a Reconnective Healing Practitioner since 2003 having trained with Dr. Eric Pearl.  Reconnective Healing is  often a life changing experience, utilizing new frequencies to allow for the healing of the body, mind and spirit.  I offer this as a perfect avenue of deep self  revitalization  and realization while accelerating personal development.  Specializing in your personal reconnection done once in a lifetime.
Other Practitioner Certifications:  Access Consciousness Bars;  Awakening Energy Work;  Reiki
WHAT MY CLIENTS HAVE EXPERIENCED

 
deeper sense of life purpose
activation of inner aspirations and desires
pressure, heat, shifting, touch and varied sensations
reunions with loved ones
angelic presence and/or presence of someone who has passed on
various colors, different frequencies of light
messages - direct and symbolic and visual images
spirit guides and guidance
relief from physical maladies
release of core grief issues
eyes and ears being opened in an expanded way
a new sense of direction along with increased focus and clarity
enhanced self awareness
renewed inner strength
connection to core or true self
TESTIMONIALS

  
"Marsha, I am so glad you are doing such a great service to us all. I was lucky enough to have a Reconnection session with Marsha and just a couple of days later my whole world turned upside down, for the better! Deep, Deep hidden issues

 

in me surfaced and I was able to challenge myself to meet them head on. This might not be how your soul and spirit choose to participate in this work but it was just right for me. I am so grateful to Marsha and this work which catapulted me to who I am now. So treat yourself, whether you get one session or more is no matter, just know it's worth it! You are worth it!" HL, LMT
"Marsha is a 5-Star Energy Healer!  Her sensitivity, empathy and intuition enable her to deliver powerful sessions for each individual's needs.  I highly recommend her services!!" SM, HHP, Ph.D.  

"Marsha Bakko is a gifted intuitive healer that sees into your soul. After a session with her I feel a deep sense of peacefulness and a tremendous sense of well-being. She has a great sense of humor too..... all your cares will melt away." DR, CFP



"Had some great healing and energy work done with many of us here in Minnesota!" MB
"I am feeling heightened awareness.  When I tune in, I can feel my energy field is expanded, deeper and stronger.  I have been changing daily habits that have been ingrained for years with ease.  I also feel a greater calm and clarity inside.  With this greater awareness I have been looking for new ways I can be of service." KJ, Environmental Scientist

"I feel like a load has been lifted off my shoulders."  JP
"Looking forward to another great healing session this afternoon!" CC, Captain



"Fantastic, y

ou have so much talent  - I am so glad you are now doing this full time!" NH, LMFT



"This has been a rather amazing experience for me. I have noticed more sensitivity to my own energy.  Things are becoming clearer and clearer to me every day.  It is an amazing feeling, like when you were a child and expecting to go somewhere grand.  You are a wonderful healer."  TM, College Grants
"I am feeling great.  I can still feel the energy working on me.  The first 4-5 days I slept almost 10 hours a night.  I think I am replenishing  my energy."  SP, Mother/Artist
"Everything just seems to be clicking into place.  I still miss my husband terribly (died very suddenly) but I feel that he is with me.  I can't thank you enough for the dramatic change that you have made in my life."  SB, Herbologist