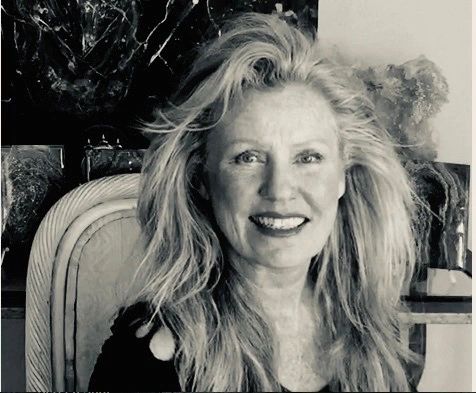 Welcome and thank you for visiting Marsha Bakko Fine Art!  

After many years in the corporate world, sensing a deep void of something missing from my life, I unlocked my creativity in 1996.  It started with painting, to the music of Giuseppe Verdi's opera La traviata, a large heavy plaster mold of  6 grecian/goddess figures in the vineyard with clusters of ripe grapes hanging from the vines and figures dancing partially nude in celebration of the wedding couple. This has served as the headboard above my bed ever since.  Next came the painting of cherub angels.

In the years that followed (post divorce) I started a series of montage images, rich in archetypal symbolism and vidid color, chronicling my healing journey which incorporated the feeling realm of deep transformation.  This work became prints and a greeting card series published under my first company founded in 1999, 21st Century Goddess. Many of these prints and images were sold country wide and were on sale locally in retail stores while the originals were displayed at the Del Mar Art Center and Rancho Santa Fe Art Gallery.  I also published a calendar in 2002 which incorporated 12 of the montage images and astrology. Many articles were published and a few magazine covers were borne from this series.  

Around 2002-2003 I met and partnered with my now current husband and ran an import crystal business offering a superb line of crystals, jewelry and accessories traveling between California and Arizona doing shows and workshops. In addition to this business I also sold my artwork and did talks and presentations on Discovering the Authentic Self through Art, Visionary Art and Art Therapy as well as Reconnective Healing, being a recent graduate and practitioner.

More presently, after a several year hiatus where I was sourcing a new expression of my creativity, I now offer my newest works of abstract art and mixed media.  All of my life experience is poured into these energetic expressions.  May you find small bits and whole pieces that delight and inspire you and resonate with your soul.

Here are few things in life I love that inspire and delight me:

• Sunrise and the first chattering of the birds

• Full moons
• Classical music
• Gardening - seeing things grow, blossom and bloom
• The fragrance of a rose warmed by the sun
• Walking in nature and swimming
• Cooking healthy gourmet meals and good red wine
• Yearly Sisters Retreat in MN - hanging out, laughing, crying, sharing
• Reading - right now loving the Outlander Series
• Heart to heart communication
• Playing croquet in the back yard with my husband
• Being in the moment
• Creating beauty & inspiration in my art, home and gardens
• Residing in Southern California with my charter boat captain